Graham Graphics creates design solutions that work for you. Whether you're a budding entrepreneur, a local or non-profit organization, or a large educational institution, we provide professional design at an affordable price.  You give us the concept and vision; we will make it speak to your customers and competitors alike.  We are dedicated to providing the best customer experience with exceptional quality and service.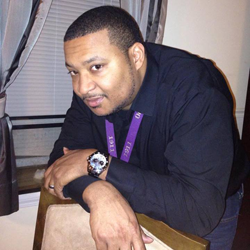 I started doing graphic and webdesign out of necessity while working as a temp for Unique Advantage.  That temporary position has turned into a 13 year career at the University of Pennsylvania.  As the field as grown, so have my interests.  I have worked at the University of Pennsylvania since 2003 as the webmaster for a large department within the School of Medicine. In this capacity, I am responsible for managing several high traffic websites. In addition, I developed print material and websites for various department events. I have developed relationships with the major web development teams across the university and is a member of the Social Media Interest Group and the International Webmaster Association.
Outside of my work at Penn, I provide graphic and web design services to entrepreneurs, community based organizations and educational institutions.